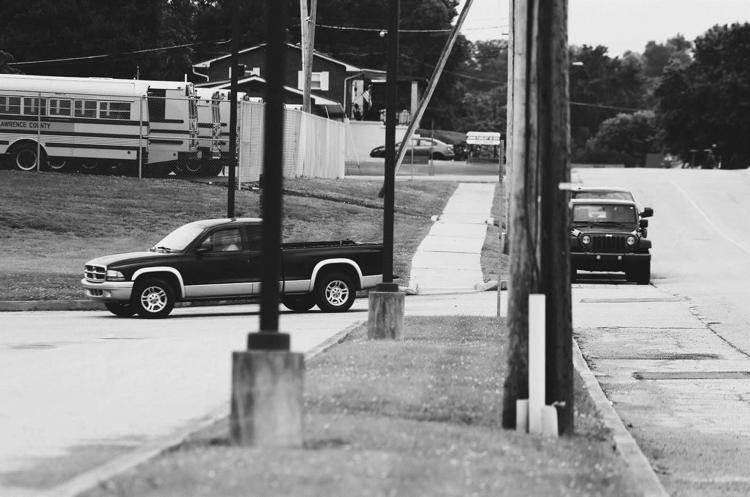 SOUTH POINT, Ohio — Some residents of South Point, Ohio, said they are excited to hear about a new sidewalk project near South Point Elementary School and along Solida Road.
"This is great news and it is really needed," said Brittany Coffee, who lives in South Point and has a son attending the elementary school. "If you're walking or riding a bike in this area, it can be dangerous, in my opinion."
Coffee said sidewalks not only make the community more walkable, but also safer for children.
"It is not uncommon to see kids walking on the road around this area because there are only sidewalks at the school," she said. "Plus sidewalks make more people want to get out and walk, which promotes a healthier lifestyle."
Jay Paul, another resident, said he has seen people almost get hit by passing motorists while walking on Park Avenue and on 9th Street.
"They are walking on the side of the road in the evening, and it looked like they didn't hear the car coming and the driver appeared not to see them either," he said. "The car had to get over in the other lane, which could have been bad if another car had been coming. It's not safe."
Paul says without sidewalks, he often sees kids cutting through yards in the neighborhood.
"I don't think very many people like that either," he said. "Sidewalks would be a nice addition to the neighborhood."
The project would add sidewalks from the school on Park Avenue to 9th Street to the Speedway gas station and then continue in both directions on Solida Road, according to Chris Chiles, executive director of the KYOVA Interstate Planning Commission.
KYOVA is the Metropolitan Planning Organization (MPO) for the Tri-State area of Ohio, West Virginia and Kentucky.
Chiles said KYOVA's policy committee approved a $640,000 grant to the village of South Point to go toward the estimated $800,000 cost of the project.
"The project is scheduled to begin in 2023, starting with the planning and design phases, followed by the anticipated construction, which would also be in phases," Chiles said. "That date could move up or down depending on the availability of funds and other factors, like any environmental issues that could come up."
Chiles said the grant funding comes from the federal government through the Ohio Department of Transportation.
"KYOVA recognizes that sidewalks have positive impacts in communities and improves the health and safety of its residents," Chiles added.
South Point Mayor Jeff Gaskin announced
that the grant had been approved at the village's last monthly meeting, according to an official in the mayor's office.
Gaskin said the village started working to get the grant in February 2018.
Gaskin said the 2023 projected start date could move up depending on how quickly the village is able to come up with the remaining $160,000 in funds, which could come from other grants or if other projects come in under budget.
He said there were multiple engineering "issues" that needed to be taken care of before the concrete can even be poured, such as water, gas and sewer lines, mailboxes and telephone poles along the path.
"I am just thrilled we are going to have sidewalks. There are safety issues right now," he said. "The older people, the bicyclists, the grade school children all will now be able to walk from grade school to the library."
Although he hasn't measured, Gaskin said he believes the length of the sidewalk will be about a half-mile and will connect to a sidewalk currently in front of the grade school. It will connect several businesses, the library, school and village hall, he said.
"I just couldn't be more excited we got it," he said. "It was a long, hard path from February 2018. I didn't get up one morning and say, 'I think I'll get ($800,000) for the sidewalk.'"
Follow reporter Fred Pace at Facebook.com/FredPaceHD and via Twitter @FredPaceHD.