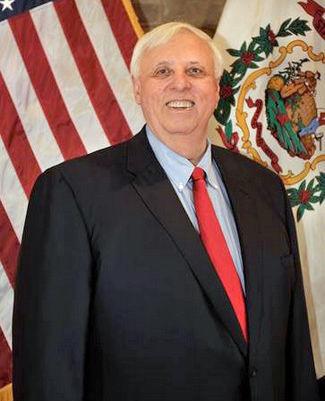 In what may be a template for his 2020 reelection campaign, Gov. Jim Justice urged West Virginians Monday to be thankful for figures that he said shows the state economy and state employment are growing.
"We ought to be celebrating, and running up and down the streets. It's amazing," Justice said at his first press conference at the Capitol in three months.
Justice cited Workforce West Virginia figures showing that state employers have added about 19,000 jobs in 2019. In October, the state had 763,000 jobs.
That number is at odds with the U.S. Bureau of Labor Statistics, which puts the state's payroll employment at 733,100 for October, up 3,200 jobs from October 2018, an increase of 0.4%.
The number also doesn't appear to be supported by state personal income tax collections, which through October are running $28.96 million below projections, and are just $3.14 million above the same point in 2018, at $661.14 million.
Steve Roberts, West Virginia Chamber of Commerce president, suggested that the federal employment numbers might not be reliable.
"I'm not really one to call names or point fingers, but some would say certainly the civil service that some refer to as the 'deep state' in Washington are the ones responsible for those numbers," Roberts said Monday.
Roberts also did not directly address why personal income tax collections have been flat so far in the 2019-20 budget year despite an apparent jump in employment, but cited growth in income taxes since 2014.
Meanwhile, Deputy Revenue Secretary Mark Muchow told legislators last week to treat the employment numbers with a grain of salt. "The employment picture is not as good as it looks on paper, or at Workforce West Virginia," Muchow said at the time.
Nonetheless, the narrative of Justice's press conference Monday was one of state economic growth, driven by, in his words, less regulation, lower taxes, passage of a Right to Work law, changes to the court system and "a more conservative court."
Using a sports metaphor, Justice contended that the state economy is winning, despite having its star player on the bench.
"We don't have the coal industry today ... it's absolutely sputtering," he said. "We're back winning without our superstar."
A major downturn in natural gas prices and coal prices and production has left the state budget with a $33.26 million shortfall through October, but Justice said Monday he's optimistic that there's still time for growth in other areas of the economy to make up the difference.
"Hopefully, we're not going to have to cut anything, but we still want to do the prudent and right thing," said Justice, who in October called on state agency heads to come up with a total of $100 million in spending cuts for the 2019-20 budget year, in the event the revenue shortfall continues.
The downturn follows a record year for tax collections in 2018-19.
Also Monday, Justice gave himself credit for the improving economy, calling himself the bandleader who was able to put all pieces of the puzzle together.
"You've got a leader of the band who's not a politician, but a business guy," Justice said of himself.
To that end, when Major League Baseball announced a proposal to eliminate 42 minor league baseball teams in 2021, including three of the four teams in West Virginia, Justice said he was able to pick up the phone and get MLB Commissioner Rob Manfred on the line.
"It's really important that you've got a leader of the band that's having these discussions directly with the head guy in order to be able to make things happen so that we don't lose something that's an economic driver, and something that people really enjoy," Justice said.
Meanwhile, as he does frequently, Justice criticized local media for putting "a negative slant on things."
Addressing reporters, he said, "We try everyday to get more and more and more folks to come to West Virginia. You have a profound impact on that."