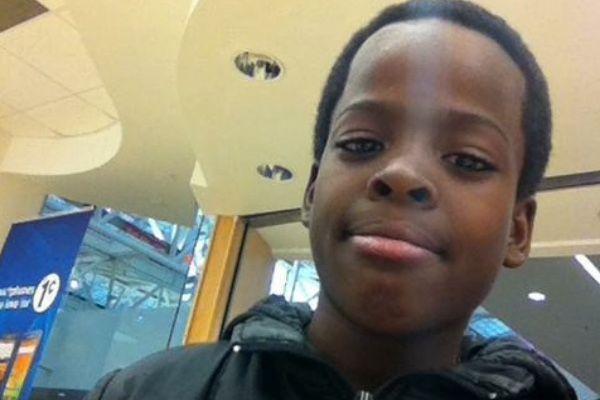 CHARLESTON — A man who shot and killed a Charleston teenager in 2016 died in jail Thursday morning.
William Ronald Pulliam, 65, was declared dead Thursday, U.S. Marshals Service Deputy Fred Lamey said Friday morning.
Pulliam's case gained national attention in 2016 after he shot and killed 15-year-old James Means following an altercation along Washington Street on Nov. 21, 2016.
Charleston Police Detective Chris Lioi wrote in the initial criminal complaint that Pulliam said of Means' death, "The way I look at it, that's another piece of trash off the street."
Pulliam was white, and Means was black.
Pulliam's body is in the custody of the Kentucky Medical Examiner's Office, and the Kentucky State Police is handling the investigation, Lamey said.
Nafai Adkins, James Means' mother, said Thursday she learned of Pulliam's death earlier that afternoon.
Adkins said she was told Pulliam hanged himself in his jail cell. Lamey could not confirm Pulliam's cause of death, pending a report from the medical examiner's office.
She said Pulliam's death felt like justice for her son.
"I feel like he took my son's life, and it was either him do a life sentence for what he had done to my son or … I just basically wanted him to pay for what he had done to my son," Adkins said. "God has his own ways of working."
Pulliam was incarcerated in Carter County, Kentucky, as a federal inmate in the custody of U.S. Marshals for U.S. District Court in the Southern District of West Virginia, Lamey said.
Pulliam initially was charged with first-degree murder following two arguments with Means on Nov. 21, 2016.
The trial was delayed several times as Pulliam changed attorneys and was deemed incompetent to stand trial in May 2018.
In December 2018, King ruled that Pulliam was competent to stand trial after receiving treatment at William Sharpe Jr. Hospital in Weston, West Virginia.
On Aug. 5, Pulliam pleaded guilty to second-degree murder.
Pulliam entered his plea as part of a deal that had Kanawha Prosecuting Attorney Chuck Miller and Assistant Prosecuting Attorney Don Morris agreeing to recommend that 65-year-old Pulliam be sentenced to 20 years in prison.
With Pulliam's death, there won't be a sentencing hearing, meaning Adkins won't have the chance to directly address the man who killed her son.
She said it bothered her that she wouldn't get that opportunity to talk to Pulliam directly.
"He took a son from me," she said. "He took a brother. He took a grandson. He took a friend from loved ones. My question to him would be, 'Why? Why did you feel like you had to kill my young son and take his whole life away from him?'"
Pulliam tried to rescind his guilty plea and, in a letter to Kanawha Circuit Judge Charles King on Aug. 9, he alleged that police and prosecutors manufactured evidence against him.
Pulliam sent a second letter to King in September, saying he wanted his plea deal to stay intact.
After he was indicted in Kanawha County, a federal grand jury indicted Pulliam in February 2017 on one count of unlawful transport of a firearm and one count of knowingly making a false statement with respect to firearms records.
Pulliam was accused of lying on federal forms to purchase a .380 revolver from Gander Mountain in July 2016, according to the indictment. The unlawful-transport charge stemmed from the day he took possession of the gun, in August 2016, three months before he killed Means.
Pulliam wasn't allowed to own a firearm because of a 2013 domestic violence conviction in Kanawha Magistrate Court.
Pulliam and Means bumped into each other while walking on the sidewalk along Washington Street East the night that Pulliam killed the Capital High School freshman, Morris said during Pulliam's plea hearing Aug. 5.
The two went their separate ways, with Means and some friends sitting on a porch at a nearby house and Pulliam going to the nearby Dollar General.
When Pulliam left the Dollar General, he and Means, this time with his friends, again had an argument.
After Means walked across Washington Street, Pulliam shot Means twice. He died shortly after arrival at Charleston Area Medical Center's General Hospital.
Charleston police talked with federal authorities about whether the murder met the definition of a hate crime, but Pulliam was not charged with a hate crime.