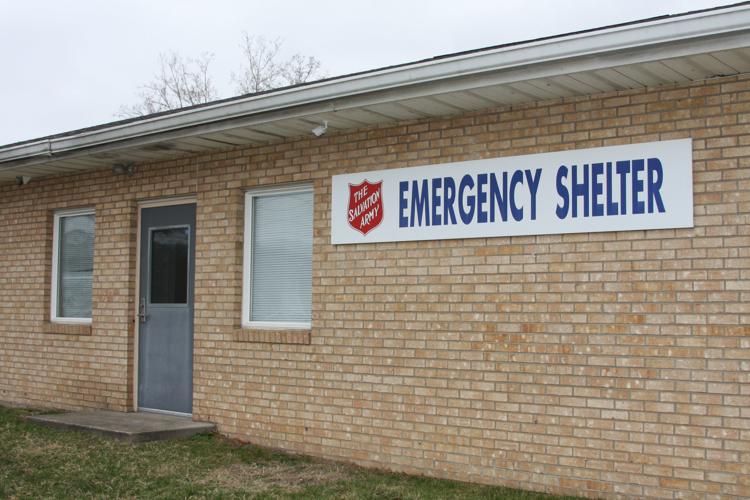 ASHLAND — The Salvation Army plans to close its emergency shelter in Ashland on March 31 because of financial pressures — a move that has other agencies scrambling for ways to fill the void.
An official with another agency said the shelter has capacity for 35 people.
"They have been full since June and sometimes had more than 35 people staying there, so there is a need in this area and we know that this closing is going to present a gap," said Debbie Sivis, director of Shelter of Hope in Ashland. "Our shelter is designed with 10 apartments, so the concern is that we will be missing some temporary shelter beds that this area needs."
In announcing the looming closure this week, the Salvation Army said in a news release that it "has always worked to be good stewards of community support. This has meant carefully balancing the needs of the community with the financial ability to meet those needs. At times this led to tough choices and reductions in service, most noticeably over the past year."
Salvation Army officials said with the final numbers in after the vital year-end fundraising period, it was clear additional changes had to be made, which meant closing the emergency shelter in Ashland. It cost around $300,000 a year to operate the shelter.
"We are very grateful for the community's support of the mission of the Salvation Army in Boyd County," said Bo Sells, the divisional service unit director for the Salvation Army's Kentucky and Tennessee Division.
The Salvation Army's work in Ashland falls under Sells.
"Despite our efforts, the current level of service in Ashland is not financially feasible," he said.
Sells said the organization will work with community partners to transition shelter residents to other agencies and programs.
United Way of Northeast Kentucky has offered to assist.
"We are still in the early stages right now on what the community's next step will be," said Jerri Compton, the organization's executive director. "We have already talked with the leadership of Salvation Army and its local advisory board members to gather information."
Compton said the organization is working on getting more information that outlines what resources and organizations may be available for those needing shelter after March 31.
"We are working on what a temporary solution might be, as well as a possible long-term solution," she said.
Compton said there are current efforts to organize a community forum for the next steps in the process.
"Most urgent is the ability to have some kind of emergency shelter in this area after they close," she said.
Sivis said the Salvation Army's emergency shelter has a dorm-style setup.
"They have a women's dorm and a men's dorm, as well as a family room for adults with children," she said. "So now the question is, who are we going to find that can have this type of shelter?"
Sivis said her agency will miss the partnership they had with the emergency shelter.
"We used a coordinated entry process through CAReS (Community Assistance & Referral Service, in Ashland), and they helped us with that process," she said. "We all worked together to get shelter for everyone, and they helped make that possible. We are going to miss them tremendously."
Sivis said she is glad the emergency shelter is not closing in the middle of the winter.
"We are thankful for that, but this closure will still mean that there will be a lot more people out there seeking shelter until a solution can be found," she said.