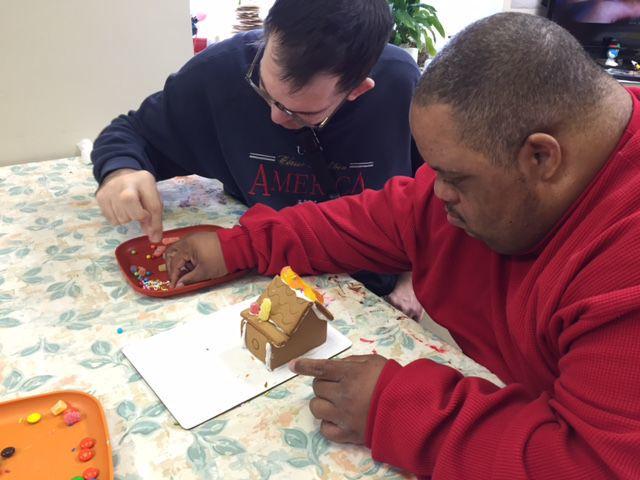 COAL GROVE, Ohio — When the Lawrence County Developmental Disabilities levy failed to pass last week it also had the unintended consequences of a cut in services as well as laying off of employees.
Officials with the Lawrence County Developmental Disabilities (LCDD) say the agency was forced to cut services for children, students and adults, as well as laying off employees due to the failure of a levy in last week's election.
"We were hoping to delay layoffs as long as we could," said Julie Monroe, superintendent for LCDD. "But after meeting with the finance committee and reviewing our future funding, we realized that it was not going to be possible."
Cuts to the agency included a layoff of two educators in the school program, a specialist in the early intervention program, a secretarial position in the service and support program, custodial staff, a service and support administrator, a fiscal specialist and eliminate contracted receptionist services. These duties will need to be absorbed by other staff members around the agency, Monroe said.
"With less staff, unfortunately services to people are just not going to be what they are now," Monroe said. "We're having to operate our services with less."
LCDD had requested an additional 2.5 millage levy that would have helped to maintain as well as expand services to roughly 500 people in the county with developmental disabilities. The levy failed by 354 votes with 6,596 voting for the levy and 6,950 voting against it, according to unofficial totals from the Lawrence County Board of Elections.
The levy would have produced $3 million in new revenue each year. The tax would have cost the owner of a $100,000 home an additional $87.50 per year in taxes. The board already receives $2,345,671 per year through a continuing levy.
The board operates the Open Door School in Coal Grove and the Early Childhood Development Center in Sheridan.
Student enrollment at Open Door School, a school that provides special education to students from all districts in Lawrence County, is expected to freeze enrollment, eliminate its adaptive physical education program and eliminate community activities for students, such as field trips and community engagement activities, according to Tim Nunnery, communications and resource development director.
Along with a freeze in activities for students, LCDD will not be able to provide any more services to anymore adults in the county who are on a current waiting list, as LCDD is expected to match the cost of those services with Medicaid funding, Nunnery said.
"Transportation services, in-home care, enrollment in day facilities, they are all going to have to freeze," Nunnery said. "People need to understand what the levy failure has cost the county. Unless there are needs that are deemed immediate, we can't enroll anyone on the waiting list into our programs, we can't provide students throughout the county with services that transition them to life after school, and we can't increase the amount of children in our early intervention program.
"We're seeing the rise in autism in our youth, we hear about it all the time. Now our numbers are going to have to be capped for those kids. This levy failure has really been gut-wrenching."
However, LCDD isn't giving up just yet, Nunnery added. The agency plans to try again to pass the levy, and they're hoping this setback has opened the eyes of people in county, he said.
A group on Facebook was formed called M.O.M., which stands for Moms On a Mission, to support the agency. The group was created by community members who have taken action to get the LCDD back on the ballot as soon as possible.
In just two days, the group grew to over 2,700 members and is rallying support in the county to ensure that LCDD has another chance at passing its levy.
Members from the group will be set up at locations in the county to garner signatures for a petition to go back on the ballot in the March primary, according to Nunnery.
If the levy passes on its next run, LCDD officials say that they can complete a budget revision to begin reinstating employees and services. However if the levy fails again, further cuts would need to be made to the agency, Nunnery added.
Officials from LCDD plan to meet with the county commissioners this week to discuss their options.