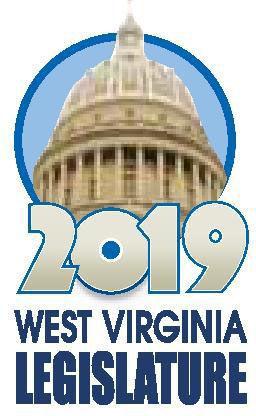 CHARLESTON — Kanawha County, which has more public school students than any other West Virginia county, will on Friday let most of them out for summer.
But education activity likely won't slow down in Kanawha, home of the state Capitol. Quite the contrary.
State Senate President Mitch Carmichael, R-Jackson, has said he plans to restart the special legislative session on education Saturday and officially introduce a sweeping education bill that's the first major legislative proposal that Republicans have publicized in the session. He said he wants to also pass it Saturday.
Carmichael also said he plans to introduce a separate "education savings account" vouchers bill. Through these vouchers, parents could receive public money to send their kids to private schools, including religious schools, or home-school them or otherwise provide them with non-public education.
"I'm frustrated," said Jay O'Neal, a teacher at Stonewall Jackson Middle School in Charleston. He founded the Facebook group that has helped organize school workers over the
past two years, when there have been two statewide public school workers strikes.
"I felt like the Senate president came out at the end of the regular (legislative) session and said we're going to go listen to our constituents and find out what they want to see in public schools here," O'Neal said.
He noted that few people expressed support for charter schools, yet Carmichael's proposed bill, the Student Success Act, still includes them. It would allow for an unlimited number, not just the seven or eight allowed in the final version of the last omnibus education bill (Senate Bill 451) that the House of Delegates killed in February, on the first day of this year's strike.
"I feel like he's not listening," O'Neal said of Carmichael.
Ashley Lawrence, a teacher at Hurricane Town Elementary in Putnam County, said, "It's very frustrating to me. I really feel like we're just revisiting the bill that was in February, and very little has changed and we have listening forums all over the state of West Virginia and the majority of the people don't want what he (Carmichael) wants."
At a news conference Thursday morning, Carmichael said his proposed bill is a result of "significant compromise." Like SB 451, it includes public school worker pay raises and other public school funding increases, alongside some different provisions.
"We've removed paycheck protection, which is a critical flashpoint for some of the union folks," Carmichael noted.
The "paycheck protection" provision in the earlier versions of SB 451 would have required school workers to annually re-agree to have part of their paychecks withheld to pay union dues. West Virginia doesn't require public school workers to be union members, but the state currently allows for annual automatically renewing payroll deductions of dues for those who choose to become members.
However, the Student Success Act would enact, among other things, a different, possibly labor-weakening provision that was in earlier versions of SB 451. It would say school workers wouldn't be paid for days when a strike or "concerted work stoppage" causes a county superintendent to officially close their school.
The Student Success Act says employees could later earn their lost pay through subsequently "fulfilling their assigned duties."
The Senate Clerk's Office has said the Capitol will open at 9 a.m. Saturday, and the special session will start at 10 a.m. School worker unions have called for members to show up.
"They're going to fill the galleries and fill the Capitol, and I'm expecting some overflow to be outside on the steps," said Dale Lee, president of the West Virginia Education Association union. "Our members have made it clear that they're going to be there to watch the actions of the Senate."
"I'm encouraging everyone I know to go to the rally on Saturday," O'Neal, a WVEA member, said. "I think we need lots and lots and lots of teachers to be there.
"I think they're angry that they have to come out and do this again and they're frustrated with the lack of trust there is there," O'Neal said. "They'd love to be on their vacation and I think some will be starting that soon, but they know what they have to do, and they know that they need to be at the Capitol."
Tuesday is the last day for Putnam students.
Lawrence, the Putnam teacher, said, "Teachers are frustrated. We are tired of having to go to Charleston, but we are going to fight for our kids and that's what we're doing, so we'll be there."
House of Delegates Speaker Roger Hanshaw, R-Clay, has written to delegates that the House will restart the special session about two weeks from now, at 8:30 a.m. June 17. The House will have to decide what to do with anything the Senate passes.
"It does seem like strange timing," O'Neal said of Carmichael's call for the Senate to reconvene when the House doesn't plan to meet for some time.
"Our members have made it clear that they're going to be there to watch the actions of the Senate."
Dale Lee
President of the West Virginia Education Association