East Huntington representative Tina Brooks says 'my life just took a different direction'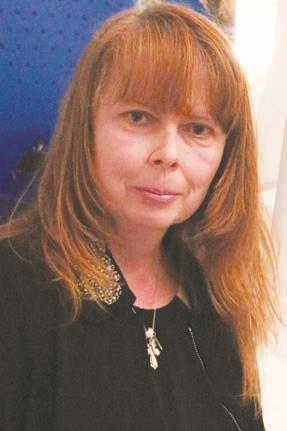 HUNTINGTON — Tina Brooks said she decided to resign from her seat on Huntington City Council following months of soul-searching.
The decision to resign was not easy, she said, but it's one she made on her own. Since the 2016 election, she has represented Council District 9, which makes up part of the Guyandotte, Altizer and Arlington Park neighborhoods. The process now begins to find her replacement.
Before a regular City Council meeting Monday, Chairman Mark Bates read a resignation letter from Brooks that stated she was resigning "due to my life going in a different direction."
When reached by phone Tuesday, Brooks said she did not want to elaborate on what she meant, but said she will have news to announce in the future. She said it's a "wonderful direction" and is looking forward to starting a new chapter of her life.
"My life just took a different direction, and I felt like I could not give 100% to my district," Brooks said. "I feel like any
council member going in should be able to give 100% to their district."
Brooks said the decision to resign was made entirely on her own and was not the result of anyone else's influence. She acknowledged rumors online that she was "bullied" into giving up her seat.
"I'm not one to be easily bullied/' Brooks said. "No one has said anything to me that I couldn't handle. The folks at City Hall have been nothing but great to me."
She stipulated that she is leaving $2,500 in microgrant dollars for the next council member to take over her seat. Council members are allocated $2,500 annually to donate to organizations or projects of their choosing.
"I did not touch it. I wanted to do everything with the utmost, highest integrity," she said. "The reason I went and did the resignation for office is because I did not feel a need to stay and maybe not show up to the meetings and the city have to put out that money. There was no point."
Brooks said she enjoyed her time on City Council and getting to know her colleagues, who gave words of praise Monday night.
"It's really been an honor and a pleasure to serve with Ms. Brooks/' said council member Jennifer Wheeler. "Over the time we've been on council together, I've gotten to know her as a true friend, and I will miss her."
Bates and council members Charles McComas and Carol Polan made similar remarks.
"It was truly, truly a pleasure to work with them. We didn't have any problems on council, and everyone worked together," Brooks said. "We are very blessed to have a mayor that we have who cares so much for our city and is trying to move it forward."
Brooks' resignation has left a vacancy in District 9, which begins a process to find a replacement by city statute.
The City Clerk's Office at City Hall is accepting applications until Aug. 26. Applications should include the person's name, address, phone number, education, work experience and civic involvement. The application must be signed before City Clerk Barbara Miller, Assistant City Clerk Lisa Adkins or a notary.
Qualified individuals must be a U.S. citizen, a West Virginia resident and a resident of Huntington and District 9. They must remain as residents of the district for the duration of the term. They also may not hold any other public office.
Council members will take two days to review applications before holding a special call meeting at 6 p.m. Aug. 28. City Council members will then select the replacement. The District 9 term expires Dec. 31, 2020, meaning the incoming council member will need to win in the 2020 primary and general elections to hold on to the seat.
Travis Crum is a reporter for The Herald-Dispatch. He may be reached by phone at 304-526-2801.