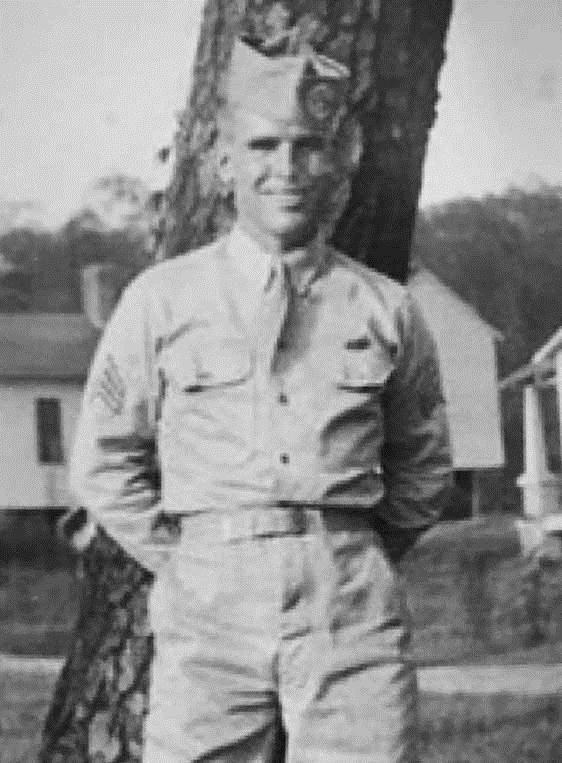 HUNTINGTON — With the 75th anniversary of D-Day today, many people will pause to honor veterans and remember the sacrifice of the more than 4,000 Allied troops who gave their lives for the cause of freedom.
The Highlands Museum & Discovery Center in Ashland will have an event to commemorate the anniversary of D-Day, with a short movie, a display of World War II artifacts and local guest speaker Robert "Bob" Long. The event is free for veterans and will run from 6 to 7:30 p.m.
Long, a veteran with 29 years of service, said his speech will consist of background information on D-Day as well as what went into the actual invasion itself, including advantages and disadvantages of the different locations.
"I think it's kind of important to learn the history of this event. I don't think it's really emphasized anymore, so this might be their only chance to learn about it," Long said.
"If you don't honor the veterans that have fought to keep you free, then the future generations won't bother fighting to keep you free," Long added.
Dwayne Rider, public affairs officer for the Hershel "Woody" Williams Veterans Administration Medical Center, said people there recite the Pledge of Allegiance each morning, but on the anniversary of D-Day a special reading will take place before the pledge.
Rider shared his thoughts about the World War II veterans.
"Daily, we are in awe of what our veterans did during their service," Rider wrote in an email. "There's no way that we can comprehend what they experienced while attacking the beaches of Normandy 75 years ago. Being shot at while parachuting in or waiting for the front gate of their Higgins boat to lower so they could storm the beach while bullets ricocheted off the craft is incomprehensible."
In the Mountain State, residents give thanks for the 218,665 West Virginians who served during World War II, including 38 who died on D-Day. Among these men and women was Huntington native Carwood Lipton, who fought on D-Day and beyond and whose story inspired part of the television miniseries "Band of Brothers."
"First Lt. Carwood Lipton was an ordinary man from Huntington, West Virginia, who did extraordinary things," said then-U.S. Rep. Evan Jenkins, R-W.Va., during a street renaming dedication ceremony for Lipton last year. "He answered his nation's call
and served his country in an extraordinary manner, and that is such a testament for so many West Virginians. Too often recognition of our veterans comes way too late, so today we honor one of our heroes."
Along with Lipton, West Virginia is the home of Hershel Woodrow "Woody" Williams, who earned the Medal of Honor for his heroism at Iwo Jima; pilot Charles "Chuck" Yeager; and George "Spanky" Roberts, the Army Air Corps' first African-American cadet.
According to wvencyclopedia.org, "West Virginia reported the fifth-highest percentage of servicemen during the war, with 218,665 West Virginians, including 66,716 volunteers, serving in the armed forces. Of the 11,000 African-Americans representing the state, 600 came from West Virginia State College (now University). A total of 5,830 West Virginians were killed in World War II."
Following D-Day, nurse Delores Dowling, of South Point, Ohio, and later a resident of Cabell County, was one of the first to land in Sicily. Another impressive female figure was Ruby Bradley, a Nurse Corps administrator in the Philippines who was nicknamed "Angel in Fatigues" while she was a prisoner of war.
According to wvencyclopedia.org: "After assisting in more than 230 major operations and the delivery of 13 American babies, Bradley received two Bronze Stars. The Roane County native later received numerous medals, ribbons and citations as a combat nurse in the Korean conflict. Col. Bradley is the state's most decorated female veteran."
Though originally from rural New York but an eventual settler in the area, Bertha "Buddie" Curnutte served during World War II as a Rosie the Riveter before going to the Coast Guard and becoming a medic.
Curnutte recently told The Herald-Dispatch people offer her their respects immediately when they find out she served in World War II. She thinks back about the anxiety of the war and the feeling of relief when it was finally over following the D-Day invasion.
WEST VIRGINIA SERVICE MEMBERS WHO DIED ON D-DAY
More than 4,000 Allied forces died while storming the beaches of Normandy, France, on June 6, 1944. That number includes these 38 West Virginians, listed with their home counties, who served in different capacities during the war and paid the ultimate sacrifice 75 years ago. They are:
Winston Lodge Alexander, McDowell County
James O. Boggess, Kanawha County
David E. Casto, Nicholas County
Donald G. Colangelo, Mingo County
Darius W. Crites, Upshur County
Joe DiCiuccio, Raleigh County
Jasper N. Elswick, Roane County
Curtis C. Feathers, Preston County
Jesse M. Hawkins, no home county identified
Elsworth M. Heck, Cabell County
Martin V. Hughes, Kanawha County
Edward L. Jones, Wood County
Alva Jackson Night, Braxton County
Eston C. Kuhn, Barbour County
James D. Lake, Braxton County
Bernard H. Lipscomb, Doddridge County
John Manfredi, Barbour County
Charles H. Manning, Hancock County
Conrad Cecil Mason, Ohio County
John Hobert Mathews, Pocahontas County
Charles G. McCalvin, Logan County
Jamie Edgar McComb, Pocahontas County
John Burk McCue, Monongalia County
Vernon C. McDaniel, Berkeley County
Norman G. Miller, Harrison County
William L. Mollohan Jr., Kanawha County
Louis F. Nesci, Mineral County
Shirley J. Phillips, Randolph County
John Henry Shreves, Harrison County
William H. Smith, Raleigh County
Floyd Spiker, Preston County
Max L. Stemple, Preston County
Robert Charles Stonebraker, Harrison County
Raymond L. Winebrener, Mason County
Benjamin F. Winn, McDowell County
Benjamin H. Wirtz, Mercer County
Robert L.Wolverton, Randolph County
Source: Veterans Memorial Database, West Virginia Archives and History