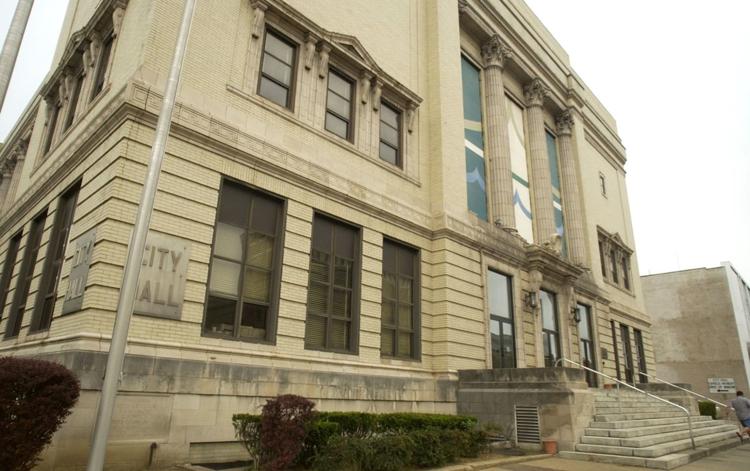 HUNTINGTON — Members of Huntington City Council have taken a first look at raising the pay for their positions as well as the mayor's for increases that would not take effect until Jan. 1, 2021, which is after next year's municipal election.
City Council members are required to address compensation for the mayor and City Council by ordinance every four years. During a Sept. 23 city Administration and Finance Committee meeting, city attorney Scott Damron said now is an appropriate time to address salaries before candidates begin filing in January for the 2020 election.
A proposal, if approved, would change the mayor's annual salary in 2021 to $114,500, and council members would see at least a 6% cost-of-living increase added to their base salaries. Mayor Steve Williams currently makes $85,000 a year, while the 11 City Council members each make $7,500 a year.
The mayor's compensation may only change at the end of the previous term and council members' compensation may only change one year after the passage of an ordinance, Damron said.
"So this is the right time to consider this, a little bit over a year before the election," he said. "It would also provide anyone who is seeking to run for any position, (they) would have knowledge of what the compensation to be paid is."
Council chairman Mark Bates, who serves on the committee, said he asked Damron to draft an ordinance adding a cost-of-living adjustment to both salaries. He previously proposed creating some sort of independent committee to look at the salaries and make a recommendation. However, he said the cost-of-living adjustments would be the fairest way to address compensation.
Damron said cost-of-living adjustments are calculated by the Social Security Administration. He added together adjustments to compensate for the four-year terms of both mayor and council members. This would be an approximate 6% increase, meaning council members would go from making about $600 a month to more than $630 a month.
Council member Alex Vence requested the ordinance be amended to change the mayor's compensation to a base salary increase instead of a cost-of-living increase.
"I've said for years the mayor's position is incredibly way too low," Vence said. "Nowhere in the private sector could you get a CEO to run a $60 million operation for what we pay."
Vence amended the ordinance to change the future mayor's salary from $85,000 a year to $114,500 a year, which was approved by committee members.
Council member Mike Shockley said he feels Huntington's mayor should make equal pay to mayors in Charleston and Beckley. Charleston's mayor makes $125,000 a year and Beckley's mayor makes $70,000 a year.
"I'll agree with council, knowing the time and the effort, at least with our current Mayor Williams, puts in," Shockley said. "If you would break his time down by the hour, it's underfunded."
Committee chairwoman Joyce Clark said she believes the mayor should make more than the city manager position, which pays $94,884 annually.
"I think the mayor needs to be at or more than the city manager," Clark said. "He or she should be the highest person on the city's payroll."
Council member Jennifer Wheeler, who was observing the committee meeting, said she agreed and believes the mayor should be paid more than the executive director of the Greater Huntington Park & Recreation District, which pays more than $100,000.
"At the very least, our mayor is worthy of the same salary as the director of the Park Board," Wheeler said.
The proposed ordinance was unanimously forwarded by committee members to full City Council with a favorable recommendation. The proposed ordinance could be introduced for a first reading as early as the council's Oct. 14 meeting. It will require two readings before they may vote on it.
Mayor Williams has publicly declared his intention to run for a third and final time in 2020. Huntington's mayors and council members are only allowed to serve three consecutive terms, and a term consists of four years.
"Setting the salary of the position of mayor is a responsibility given to City Council in the city charter," Williams said in a statement. "With that said, I appreciate their praise and am humbled that they believe I have added value to the office of the mayor."
Council members Mark Bates and Rebecca Howe are both in their third consecutive terms, meaning they are ineligible to run in 2020. All other council members are eligible to run again.
Bates, who represents District 6 and has served as council chairman since 2016, and Howe, an at-large council member, were first elected in 2008. District 6 includes small portions of Huntington's Southside and South Hills area above Ritter Park. It also includes Enslow Park, several streets off of Washington Boulevard, sections of Walnut Hills and Beverly Hills, Stamford Park and streets off of Norway Avenue to the eastern city limits.
Vence, Shockley, Clark, Bates and Carol Polan serve on the city's Administration and Finance Committee.