Recovery program provides maternal substance use disorder care before, after birth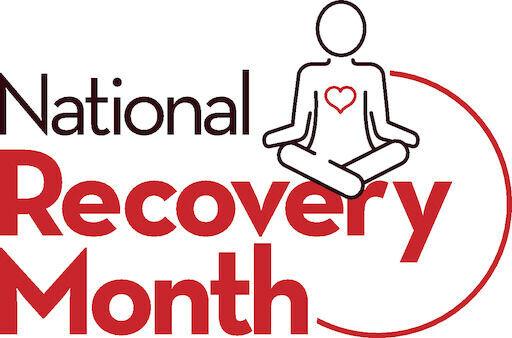 Editor's note: This is an installment in a series of articles highlighting resources in the Huntington area dedicated to ending the opioid crisis as part of National Recovery Month. National Recovery Month was started in 1989 to bring awareness to the crisis and efforts to combat it.
HUNTINGTON — Marshall Health's Maternal Addiction Recovery Center has been providing prenatal and outpatient addiction care for pregnant patients battling substance use disorder, but it's looking to grow to meet the need.
Dr. Zachary Hansen, medical director of Marshall Health's division of addiction sciences and assistant professor for the School of Medicine, said the Maternal Addiction Recovery Center was created out of necessity because a few years ago there were only two providers willing to treat patients who had opioid use disorder while pregnant — Hansen at Valley Health and Dr. David Chaffin, who specializes in high-risk pregnancy, at Marshall Health.
Huntington has been in the national spotlight for the rate of babies diagnosed with Neonatal Abstinence Syndrome at its hospitals in recent years. As services were built up to care for those babies after their birth, Maternal Addiction Recovery Center has the idea of helping pregnant patients before labor comes.
Chaffin started the program to help guide mothers through group and individual therapy, along with other addiction recovery services. Hansen has since joined Marshall Health and took over the program in January, he said.
Maternal Addiction Recovery Center focuses on the health and safety of pregnant patients and the babies they deliver. The patients are able to see a board-certified maternal fetal medicine provider for pregnancy care and Hansen, who is board-certified in addiction medicine and handles that aspect of their treatment.
The program includes weekly group therapy and bi-weekly individual therapy, Hansen said.
"Unfortunately, the numbers have sort of dwindled," he said. "So it's not a not a very robust program right now, but we're hoping that we'll be able to grow it to meet the need."
The Maternal Addiction Recovery Center also received a grant to start a pilot program to provide wraparound care for its patients. Those services include parenting coaching, case management and peer recovery for the first year or two after the birth of a child.
"We've got some great resources to support this population moving forward in the next couple years," he said. "Hopefully we'll be able to take that and sort of grow it into long-term sustainable programs."
Those who have recently given birth can still enroll in the service, but all patients will eventually be transitioned to PROACT, another Marshall Health substance use resource, which can be reached at 304-696-8700 for more information.
Hansen said there is room for growth in the Maternal Addiction Recovery Center program.
"My hope in the long-term would be that we can find a way to build out a comprehensive center in which we would get them during pregnancy and then follow them up until (children are) school age or later," he said.
While substance use disorder services have increased tremendously in recent years, Hansen said one of the things yet to be clearly defined is how to best evade or manage the developmental, scholastic and behavioral issues children affected by drug use are having.
"In order to figure out a treatment, you need to study it and figure out what problems they're having, and then figure out how to address it," he said.
By building long-term comprehensive programs for participants, more data and information can be collected to figure out what is needed in the future to help those affected live more productive, happy lives, Hansen said.
Courtney Hessler is a reporter for The Herald-Dispatch, primarily covering Marshall University. Follow her on Facebook.com/CHesslerHD and via Twitter @HesslerHD.