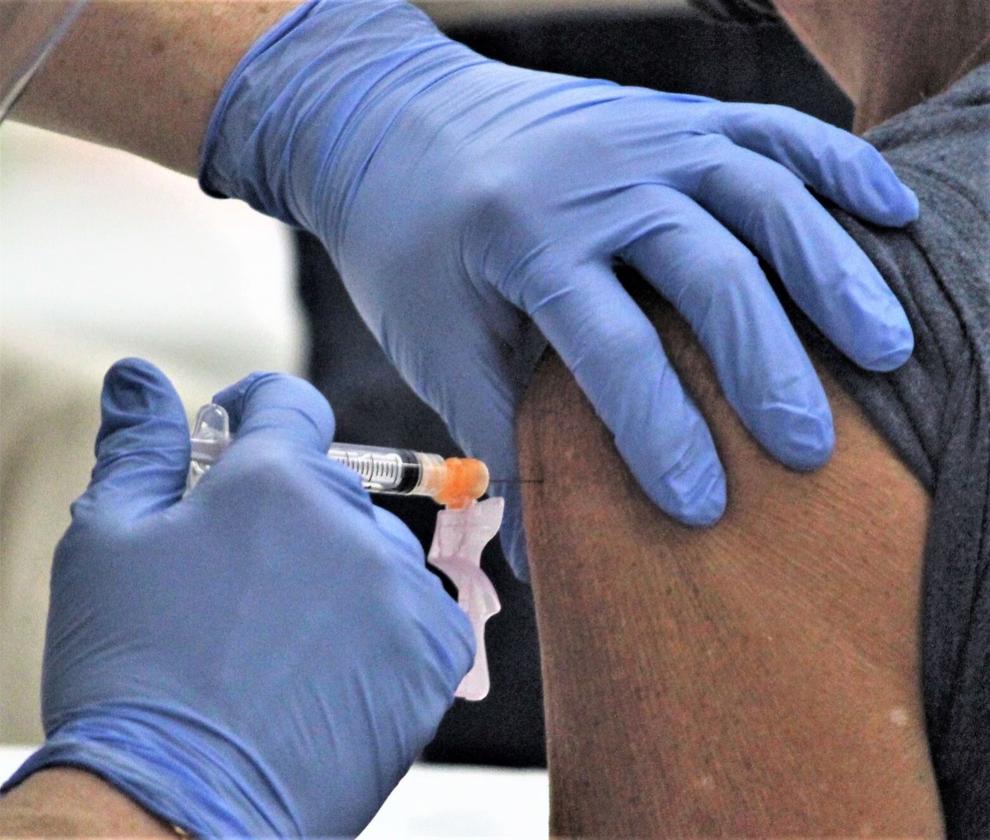 HUNTINGTON — Eleven COVID-19 deaths were reported in West Virginia on Sunday by the state Department of Health and Human Resources (DHHR).
DHHR confirmed the deaths of an 87-year-old female from Wyoming County, a 74-year-old male from Logan County, a 65-year-old female from Brooke County, a 65-year-old female from Kanawha County, an 89-year-old female from Ohio County, an 80-year-old male from Kanawha County, an 84-year-old male from Mercer County, a 75-year-old male from Raleigh County, an 84-year-old female from Marion County, a 54-year-old female from Raleigh County and a 74-year-old male from Mercer County.
There have been 2,530 total virus-related deaths in the state.
DHHR also reported 319 new cases of COVID-19, for a total of 135,468.
Total cases per county are: Barbour (1,293), Berkeley (10,030), Boone (1,644), Braxton (792), Brooke (2,040), Cabell (8,076), Calhoun (234), Clay (381), Doddridge (483), Fayette (2,777), Gilmer (721), Grant (1,127), Greenbrier (2,448), Hampshire (1,562), Hancock (2,596), Hardy (1,310), Harrison (4,962), Jackson (1,699), Jefferson (3,713), Kanawha (12,370), Lewis (1,064), Lincoln (1,283), Logan (2,802), Marion (3,782), Marshall (3,099), Mason (1,809), McDowell (1,388), Mercer (4,293), Mineral (2,602), Mingo (2,195), Monongalia (8,296), Monroe (983), Morgan (949), Nicholas (1,258), Ohio (3,708), Pendleton (624), Pleasants (812), Pocahontas (601), Preston (2,626), Putnam (4,346), Raleigh (4,934), Randolph (2,429), Ritchie (632), Roane (510), Summers (707), Taylor (1,100), Tucker (509), Tyler (638), Upshur (1,723), Wayne (2,634), Webster (379), Wetzel (1,107), Wirt (362), Wood (7,254), Wyoming (1,772).
Cabell County reported 392 active cases, and Wayne County reported 43 active cases on Sunday.
DHHR also reported that 389,904 people in West Virginia have received a first dose of the COVID-19 vaccine, while 244,567 are fully vaccinated. The Moderna and Pfizer vaccines are administered in two doses, and the Johnson & Johnson vaccine is one dose.
All West Virginians over the age of 16 are encouraged to pre-register at vaccinate.wv.gov.
In Ohio, 988,298 cases have been reported and 18,036 deaths while Kentucky reported a total of 416,215 cases and 4,982 deaths.
More than 52,000 new cases of COVID-19 were reported across the U.S. on Sunday, for a total of 29,229,162, according to the federal Centers for Disease Control and Prevention. There have been 531,766 deaths related to the virus.