Commission accepts clock tower repair bid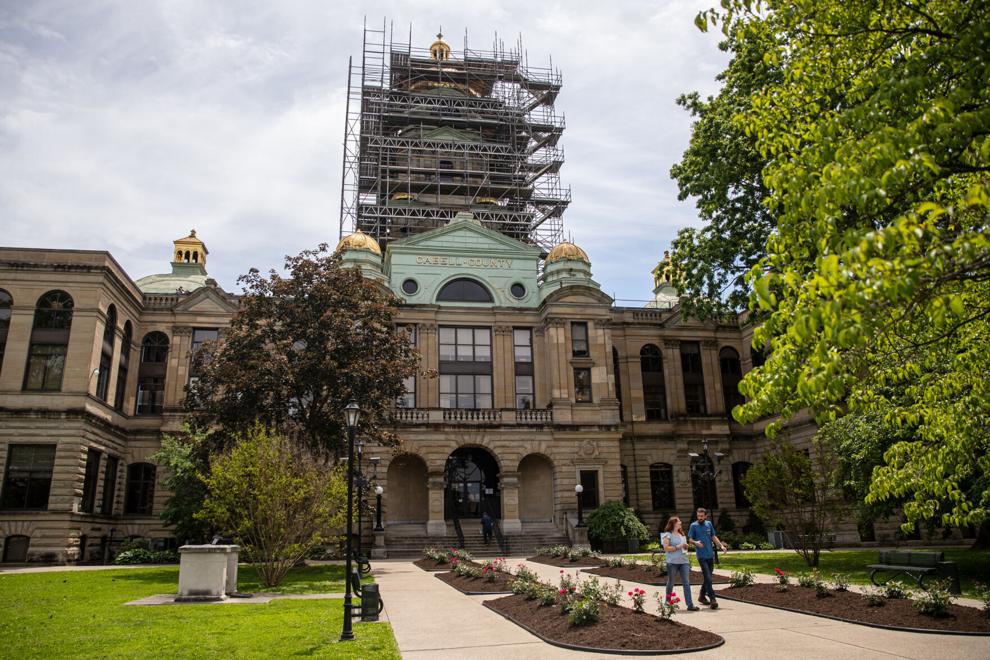 HUNTINGTON — The Cabell County Commission voted to accept a bid to repair the clock tower of the Cabell County Courthouse during its regular meeting Thursday.
The commission voted to accept the bid from Pullman Power LLC for $788,964. Of the two bids received, the bid from Pullman Power was substantially lower. The other, from Advanced Building Restoration, was $1,589,888. The vote to select a bid was delayed after Edward Tucker of Edward Tucker Architects advised the commission to postpone the vote until more information about the apparent low bidder could be obtained.
The commission said Tucker had determined that Pullman Power would be sufficiently capable of completing the project. The commission is required to accept the lowest bid for any project over $25,000 as long as it meets the requirements.
The commission also approved a resolution to transfer a 2010 Ford Expedition from Cabell County Emergency Services to the Cabell-Huntington Health Department and voted to appoint Commissioner Liza Caldwell to the county's planning committee.
The committee will be responsible for creating the county's comprehensive plan, which is required by the state to be completed by 2025.