FLATWOODS, W.Va. — Sixth-grade students at Braxton County Middle School got to learn something a little different in physical education class this year.
They learned about fishing.
"This unit is called 'Hooked on Fishing,'" said Brittany Conley, the teacher who designed the multi-day series of classes.
Conley wanted her sixth-grade students to get to experience a "life skill" outdoor activity they could continue to do long after they'd finished school.
"Our seventh- and eighth-graders get to participate in the Archery in the Schools Program, but our sixth-graders don't," she explained. "I wanted something equally outdoor-related to teach the sixth graders, so I decided to go with fishing."
Fishing seemed like a natural subject, for several reasons.
One, Conley herself is an avid angler. Two, she remembers taking a similar course when she was in middle school.
"My mom was a single mom," she recalled. "She didn't know much about fishing, but I've always had an interest in it.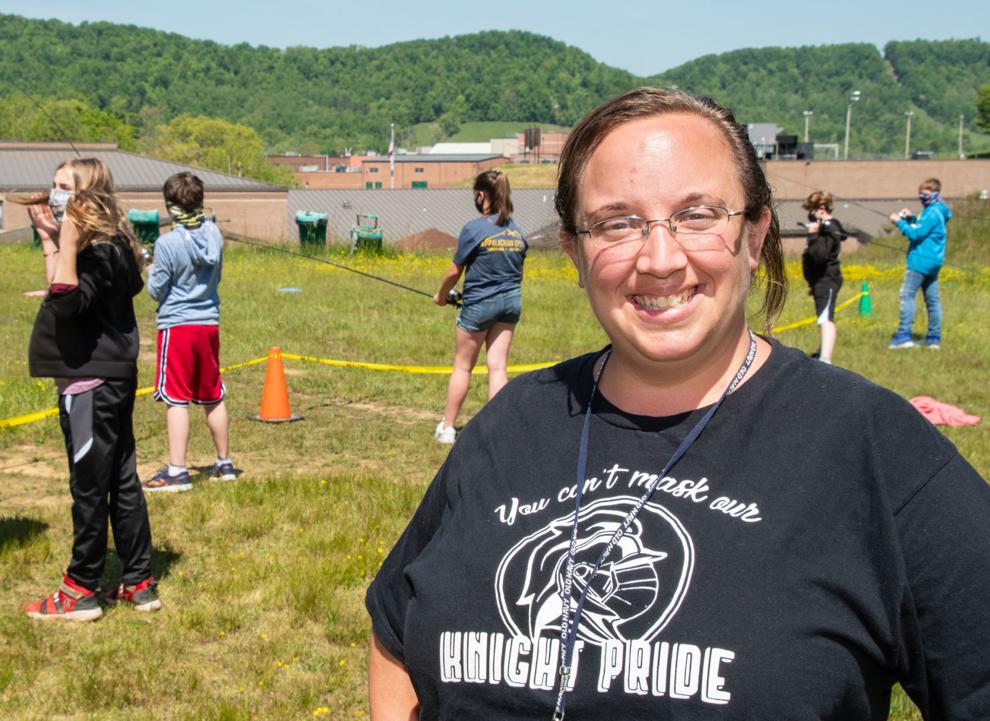 "She took us camping once, and all I had to fish with was some baling twine and a hook made out of a paper clip. I actually caught some bluegills that way."
Impressed by her daughter's determination, Conley's mother bought her a spool of fishing line and some hooks.
"I fished like that for close to 10 years, just hand-lining," Conley said. "I thought that was how everyone fished."
She didn't get to handle a fishing rod until middle school.
"The school I went to, which was in Ohio, had an amazing program in which people came in and taught us fishing for an entire week," she said.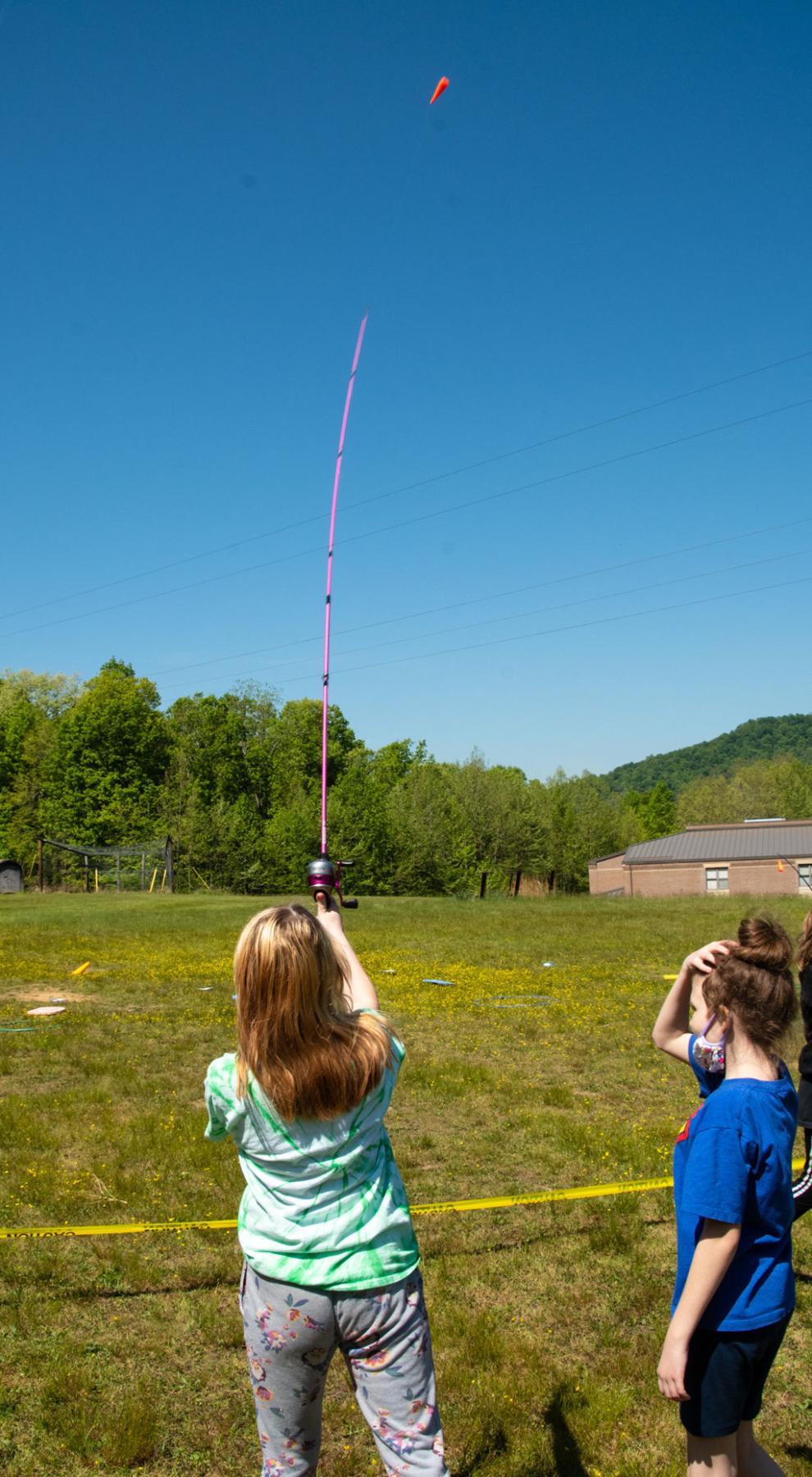 "They taught us to cast in our gym. At the end of the week, we had a casting contest for accuracy, throwing to targets placed on the gym floor. The top three casters got prizes, and the top two got to go to an outdoors festival."
Conley said she was crestfallen to finish third — until she saw her prize.
"They called my name to come down to the office and pick up my prize," she said. "It turned out to be my very own fishing outfit, with a Zebco 33 reel."
When Conley started acquiring equipment to teach fishing to her own students, she went with — appropriately enough — Zebco 33 outfits.
"Working with sponsors like Cabela's, Go-Mart, Walmart, Exxon, Mid-State Chevy, Mark LeRose and Andy Godwin, I was able to raise about $6,000 for equipment and expenses," Conley said. "I purchased 30 Zebco 33 rod-and-reel sets for the students to use."
The students began the unit with a visit from Debbie Friend, with the local West Virginia University Agriculture and Natural Resources Extension Service.
"She went over the different types of fishes we have here in West Virginia — would you believe there are 178 of them?" Conley said. "And she told the students about the invasive species we've gotten here in the state."
Students spent the next two days outdoors on a softball field, getting hands-on casting practice.
Harking back to her own middle-school experience, Conley wasn't content just to have the youngsters winging casts as far across the field as they could manage. Instead, she had them cast to a series of three targets, each a different size and placed at a different distance.
"When you're fishing, it's a lot more important to be accurate with your casts than it is to cast a long way," she told them.
To cap off the unit, Conley taught her students lessons about conservation of the state's fishing resources, with assistance from Natural Resources Police officer Duane Duffield.
With this year's unit only just completed, Conley already is setting her sights on expanding the experience for her 2021-22 phys-ed classes.
"I'd like to extend the 'Hooked on Fishing' unit out to two weeks, and cap it off with a day-long field trip and actually let them do some fishing," she said.
"And, if I can find the sponsors for it, I'd like to be able to give each student a rod and reel they can take home with them. That would be great."