HUNTINGTON — Cabell County commissioners revisited redistricting talks briefly during their Tuesday meeting.
In accordance with the 2020 U.S. Census data that was released earlier this year, the commission must realign the magisterial districts within the county. Cabell County has five districts under its current map. The commission is considering two maps — one with three districts, and a second with five districts.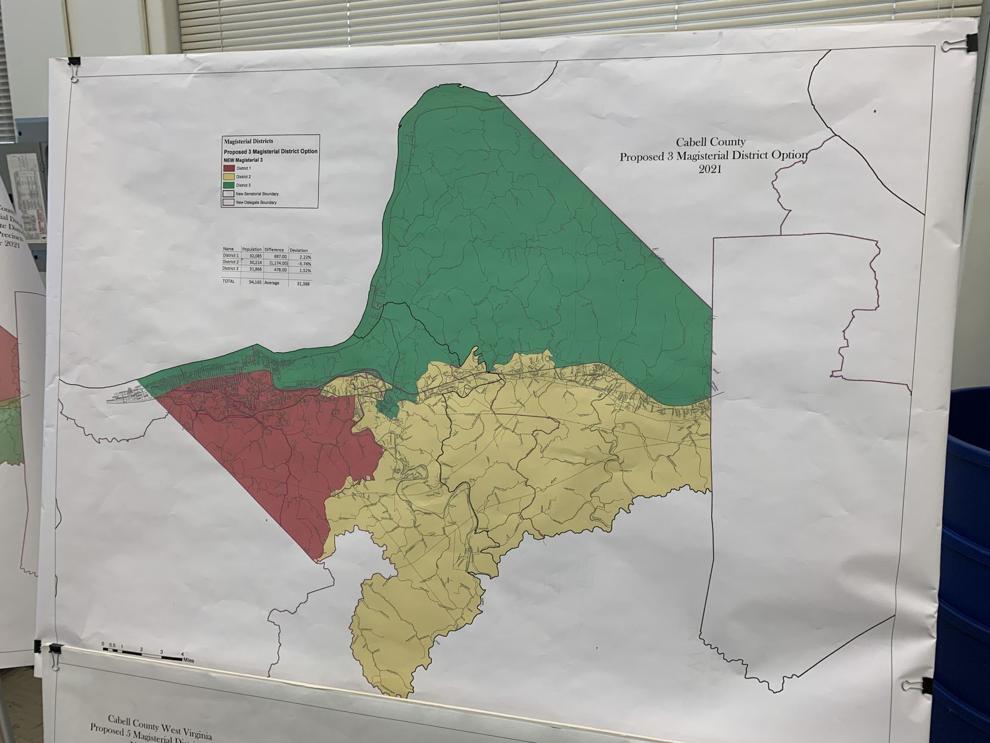 The commission approved a resolution to meet at 10 a.m. Thursday, Dec. 9, to adopt proposed changes to magisterial district boundaries. The two maps are on display in the Cabell County Clerk's Office in the county courthouse.
After the meeting, Commissioner Kelli Sobonya said the county could consider a number of maps and that counties can have between three and 11 magisterial districts. At the previous commission meeting, she requested a map that showed what keeping five districts could look like.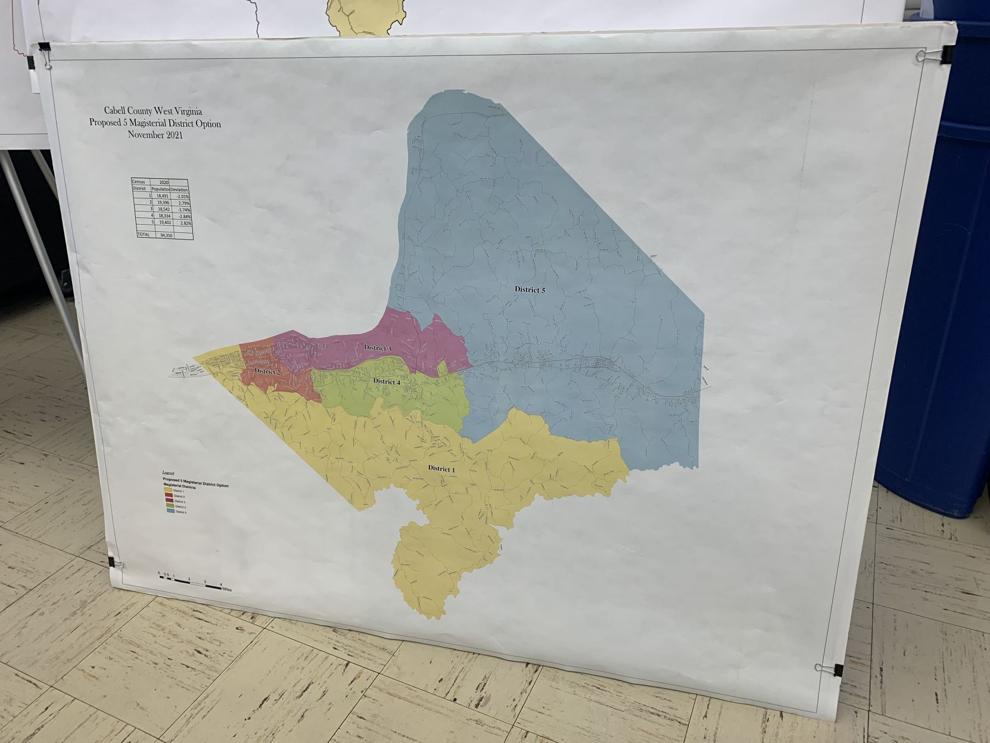 "I just felt like we needed to have an alternative for the public to weigh in," she said.
Kathy McKenna, the executive director of the Greater Huntington Park and Recreation District, spoke during the public comments portion in favor of continuing with five districts. The park district's board currently has 11 board members. If the three-district map is adopted, that number would become seven.
"In going to that smaller number, we lose a lot of history with our current board members, a lot of knowledge that they have, a lot of information that they bring to the table with all of their years of service," she said.
In other business, the commission opened five bids that were submitted for the demolition of the Cabell County Sheriff's Ona Field Office and two adjacent buildings. In a related matter, the commissioners approved moving the opening of bids to Thursday, Dec. 9, for the construction of a new building and garage at the Ona site.
The commission also approved signing a grant contract between the county and the West Virginia Division of Administrative Services' Justice and Community Services Section. The county was awarded a Victims of Crime Act grant in the amount of $169,184 for direct services to crime victims in Cabell County.
In public comments from the meeting, representatives of Green Acres Regional Center requested that the commission consider placing a levy for the organization on a ballot in the May primary election. More details will appear in The Herald-Dispatch later this week.